Marma Yoga
How is Marma Yoga different to normal Yoga? Normal Yoga is generally for healthy people and the same 'asanas' are taught for everyone. But Marma Yoga specifically caters to people with health concerns. 
As we know, Marma denotes the energy points and energy channels that connect the mind and body. For people with health issues there are particular points and channels that are blocked or are weak. These channels have to be rejuvenated through specific 'asanas' which will target the unhealthy tissues and organs.  
Marma Yoga along with Marma Ayurveda provides an even more powerful system which dramatically enhances the efficacy of normal Ayurveda treatments.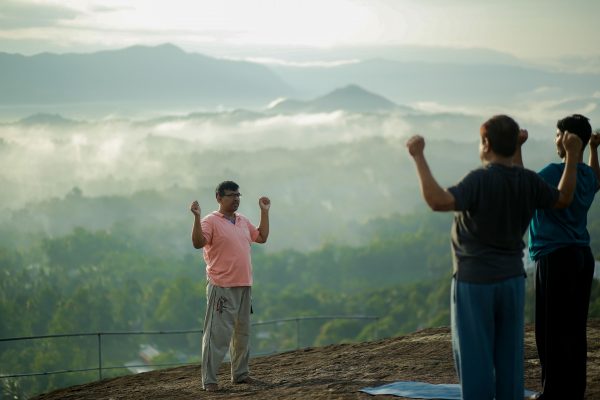 Book a Telephonic Consultation with the Chief Physician
Book a Telephonic Consultation with the Chief Physician
I have been coming to Marmmayogi since 15 years for my rare problem of Myasthenia gravis. I have been following only Ayurveda for this condition, and have found great benefit from Dr Manoj in living a comfortable life.
I came to Marmmayogi for a neurological problem which indicates the starting of Parkinsons. Dr Manoj helped greatly in the treatment and making me comfortable in my stay here. Food and water was good. I now understand the Ayurveda way of life.
I did a 10 day treatment for my Neck and Spine problem, for my Sports Shooting career. It is almost cured now. I also learnt Marma Yoga for increasing my concentration for Shooting sessions.